Hubert Zajicek, MD, MBA
CEO, Co-founder & Partner at Health Wildcatters
Moderator
Hubert Zajicek, MD MBA is co-founder, partner and CEO of Health Wildcatters. Health Wildcatters is a top-ranked seed stage healthcare fund and accelerator in Dallas, TX. Health Wildcatters provides mentorship, capital and guidance to up to 12 healthcare related startups during an intensive 3 month program annually. The fund has invested in over 80 healthcare startups, which have attracted over $200M in capital in 8 years. Over the past 15 years he has reviewed, evaluated, mentored and advised thousands of startup companies. Prior, he was on faculty at UT Southwestern, as an NIH funded principal investigator, in the Departments of Internal Medicine and Cell Biology. He has an MD from the University of Vienna and an MBA from SMU. He lives in Dallas, with his wife, Beth McNally Zajicek, MD, a diagnostic radiologist, and two daughters.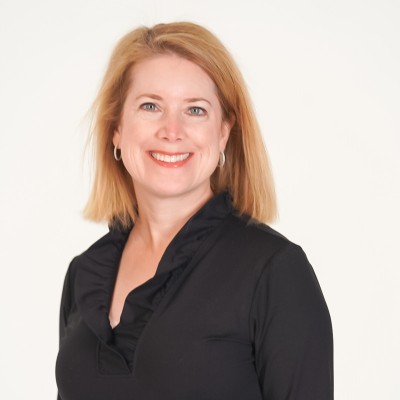 Laura Baldwin
President of Waco Bend Asset Management Ltd. & Managing Partner of Goldenseed Ventures
Dennis Cail
CEO and Founder at Zirtue
Elyse Dickerson
CEO and Co-Founder Eosera, Inc.
Blake Wiley
Co-founder of Access Capital
Helmuth Ludwig
Professor of Practice for Strategy and Entrepreneurship
Marisa Bertha
Vice President of Growth, Business Development & Head of 7-Ventures at 7-Eleven
Caruth Institute For Entrepreneurship
The Caruth Institute prepares students to start and manage successful entrepreneurial ventures. They also provide support for the Cox Graduate Entrepreneurship Club. The club aims to help its members achieve their entrepreneurial goals, such as starting a viable business, exploring venture capital interests, supporting a startup, or inspiring entrepreneurial thinking. The Caruth Institute acknowledges the importance of diversity, creativity, and determination in creating and maintaining a successful business in today's highly competitive environment.
Linda Mitch Hart Innovation and Entrepreneurship Award
Recognizes the best student-created business plans as identified through an annual competition. The Hart Award's financial proceeds to the winning teams will be used by recipients to invest in new business start-up needs such as equipment, supplies, personnel, market research, and software.
Felipe Mendoza Memorial Tech Startup Award
SMU alumni and MBA Felipe Mendoza was actively engaged in entrepreneurship at SMU. We honor his passion for mentoring young entrepreneurs was honored by awarding Felipe Mendoza Memorial Tech Startup Award.
Lyda Hill Innovation Award
Recognizing the most innovative startup with a fresh and exciting venture, fostering sustainability and creativity.
Steadi Spoon – Raleigh Dewan and Mason Moreland
The SteadiSpoon™ is a self-stabilizing eating utensil that enables Parkinson's patients to regain agency, autonomy, and dignity in their lives by empowering them to feed themselves despite their debilitating hand tremors.
---
The founder and CEO, Raleigh Dewan is a Texas Business Hall of Fame Future Legend, NAE Grand Challenges Scholar, and recent Dallas Business Journal 25 under 25 who created the idea for SteadiSpoon™ after his grandmother developed Parkinson's and hand tremors. Dewan brings the unique experience of growing up on his brother's film sets, which inspired the fusion of the Steadicam technology and public health. He manages the various teams, partnerships, fundraising, and business development.
Mason Morland, with years of experience in strategy consulting, manages the finances behind SteadiSpoon™, including accounting, projections, and use of grant funds along with operational activities including manufacturing and inventory. Morland volunteers extensively with special-needs individuals and saw firsthand the difficulty of eating with muscular disorders through work at Camp Barnabas. Morland believes that through effective leadership, diverse teams can turn abstract ideas into physical products that create real-world impact.
Helixx – Morganne Stewart
Helixx's vision is to evolve how the medical world helps people. Helixx is a technological solution that would provide secure, immediate, and long-term information flow between patients and healthcare providers. Through the use of a medical alert identification device (MAID), user-friendly software connected to an individual's electronic medical records, and loyal concierge service to help navigate the medical world.
---
Morganne Stewart is a driven entrepreneur who has always been passionate about innovation and improving the lives of people with various medical conditions. She is the founder of Helixx Medical, and she is committed to helping patients and first responders alike. Through Helixx, she hopes to make a difference in the field of emergency medicine and provide people with better care. Ms. Stewart's previous experience includes ownership and management of a creative studio, Studio M. She has also been involved in developing and creating e-commerce sites which include Sudds, The Kitch, and Project Yes. In addition to a Bachelor's degree from the University of Texas at Arlington, she is currently pursuing a Master's degree in Business Administration at Southern Methodist University. When she has free time, she enjoys traveling, trying unique cuisines, and taking walks with her dog, Max.
Commerce Navigator – Michael Castle and Jude Lugo
Commerce Navigator is an accounting software dedicated to bookkeeping made easy for the online seller.
---
Michael Castle is a forward thinking, scholar and leader dedicated to making change in the world. Michael appreciates the wide variety of human experiences and aims to leverage that understanding to connect the engineering and business worlds. Looking for ways to use his communication skills and concentrate his love for technology he began his current partnership with Jude Lugo in creating Commerce Navigator, a technology startup, which aims to give power back to sellers and change the ecommerce landscape for the better. Throughout his time in the professional world, he aims to bridge the gap between the contrasting mindsets of engineers and entrepreneurs. As he prepares to take on what comes next, Michael is pursuing a degree in computer science and data science from SMU's Lyle School of Engineering.
Jude Lugo is a passionate scholar, innovator, and leader looking to change the world as we know it. Jude has expanded his knowledge through the growth of several ventures. Jude's mission-driven e-commerce business, J&L Making a Difference, that he started with $1 in 7th grade, has grown to more than $1.3 million in sales and been nationally recognized. Problems he encountered while selling lead him to begin a technology-based startup, CommerceNavigator, which is working to level the playing field for online sellers by making complex tasks like taxes a breeze. Throughout his time in business, Jude has worked with partners from across the globe to create solutions for everyday people just like himself. As he prepares to conquer more complex challenges, Jude is pursuing a business management degree at SMU's Cox School of Business with a specialization in entrepreneurship and minors in education, philosophy, and Spanish.
Bandidos – Elias Ellfesen
Bandidos provides a better for you alcoholic beverage to help our customers balance living an active lifestyle and having a healthy social life.
---
Elias Ellefsen is a driven entrepreneur, USMC veteran, and previous strength and conditioning coach with a solid background in the health and fitness industry. As the CEO and founder of Bandidos Hard Cactus Water, he has combined his passion for nutrition and wellness with his entrepreneurial mindset to establish a unique and refreshing alcoholic beverage brand aimed at health-conscious consumers. Elias served with distinction in the United States Marine Corps, where he honed his leadership abilities, discipline, and strong work ethic. Following his service, he pursued higher education, earning a Master of Science in Kinesiology. This educational foundation set the stage for his career in the health and fitness sector.
Gritty – Tanner LaRocque
Gritty exists to elevate the body care experience for the active consumer. Our first product is an exfoliating body scrub, which our customers love. The long-term vision is to expand our product line and become the go-to brand for active consumer body care.
---
Tanner LaRocque started his career at Razberi, a security technology startup. He quickly rose through the sales org, building and leading regional and national sales strategies. After four years of rapid growth, he experienced an acquisition by private equity, which spurred him to pursue his MBA at SMU and pivot into marketing. Over the past two years, he has worked on the Acre global marketing team, transforming product and solutions go-to-market strategies. Tanner's sales career started selling popcorn in cub scouts, and his first entrepreneurial venture was a lawn mowing business in middle school. Always having an entrepreneurial mindset and looking for opportunity, Tanner started the concept of Gritty during the second year of his MBA. He is a gym rat and fitness fanatic and looks forward to building a brand that positively impacts other active consumers.
GET Solutions – Satish Bonam and Justen Hannah
Data gathering service to Provide key insights to EV owners, Government (Infrastructure planning) departments, EV manufacturers, and suppliers on trends related to EV adoption, EV charging demand, EV usage/efficiency (Mileage/charge), and charging station availability cost and service type by (geolocation). We will achieve this by using data analytics that collects and analyzes data related to the use of electric vehicles, such as changing times, mileage per charge, and geo locations of charging stations.
Satish Bomma is a driven and accomplished professional with a mechanical engineering and business administration background. Originally from India, Satish holds a master's degree in mechanical engineering from the University of Cincinnati and is currently completing his MBA from Southern Methodist University, with a graduation date in May. Satish has built an impressive career in the technology industry, having started as a developer and worked his way up to managing multinational teams. He currently serves as a presales engineer for a tech company, leveraging his technical expertise to provide solutions that meet clients' needs. Satish is passionate about sustainability and using technology to positively impact the environment. As a hobby, he enjoys working on sustainable tech projects that he believes will help ensure a better future for generations to come. Satish is a dedicated and forward-thinking professional who is making a difference in his industry and beyond.
Justen Hannah is an SMU COX MBA graduate, OMBA Cohort Summer 22'. He enjoys hiking, mountaineering, rock climbing, and Formula 1, with his 7-year-old son. He is the Founder of the 2nd largest crypto mining outfit in North America, that sold in early 2021. During this time Justen created a global supply chain for hard-to-source hardware for crypto enthusiasts around the world. Justen has had several smaller startups that gave him the foundation to grow, scale, and market products from ideation to end-user deployment. Justen holds a position as a Go to Market Strategy Product Manager for Samsung North America B2B PC division, where he is part of a small team that is in charge of developing the new line of premium Samsung laptops. With his knowledge and track record in business startups and development, he plans to take his focus in Artificial Intelligence and Electric Vehicles to create the next Unicorn. Watch out, for the next visionary, Justen Hannah!
BlankEmit – Jena Rangnow
BlankEmit™ is the first ever – plush red-light therapy (RLT) blanket that stimulates the body's healing mechanisms at the cellular level within the comfort of the customer's home and everyday routine. Our mission is to provide innovative, natural, and effective solutions for overall wellness and improved quality of life. Our RLT blankets are designed to enhance physical and mental wellness through exposure to therapeutic light while providing a convenient and comfortable user experience.
---
Jena Rangnow is an SMU MBA student graduating in May with a concentration in strategy and entrepreneurship. Professionally, she founded Media & Marketing Group in 2020, which specializes in creating branded content for social media. In 2022, Jena founded BlankEmit, the first-ever plush red light therapy blanket and is competing in the Business Accelerator Program. Apart from her professional ventures, Jena loves to give back. She supports the entrepreneurial ecosystem by heading events and operations for the Cox Graduate Entrepreneurship Club and lends support to her family's startup incubator, Texas Consulting Group, consulting two seed-stage ventures based in South Texas surrounding healthcare and AI. Jena believes that the entrepreneurial spirit is the force that drives innovation – and that this spirit lives within each of us.
HiTS – Chris Resse
HITS: We are a Sports IoT technology solution that provides seamless collection of wholistic and in-depth team performance data to empower coaches and improve team outcomes. We aim to integrate our technology into the most important area of an athletes performance training, the weight room.
---
Originally from Denver Colorado, sports have been a central focus of Chris Reese's life for as long as he can remember. He attended the University of San Diego for Undergrad, where he majored in Electrical Engineering and was an all-conference defensive lineman for their football team. Due to extra eligibility granted during covid, he was able to finish his career at SMU while earning his Master of Engineering entrepreneurship. Currently, he is working as a processes design engineer for semiconductors while building HiTS Tech. Overall, he is passionate about using his skills in engineering to create valuable innovation for athletes, coaches, and sports as a whole.
ThreadRow – Chad Susman and Liam White
ThreadRow is a luxury apparel and accessory marketplace. The company offers a curated inventory of goods for rent or purchase, allowing individuals to monetize their closets with recurring earning potential and providing affordable luxury apparel and accessories.
---
Chad Susman is a former top 10 nationally ranked high-school kicker and collegiate football player who currently serves as VP of Sales and Business Development for an Oil and Gas service company. He also runs a real estate investment company and comes from a family of successful entrepreneurs. Chad has served on various boards and committees and was awarded outstanding young professionals for organizations such as the Cystic Fibrosis Foundation, Salvation Army, and Young Professionals in Energy. He was also elected to the Student Advisory Board at Southern Methodist University while pursuing an MBA.
Liam White is a former collegiate football player and experienced finance professional currently working for a Fortune 500 company in the technology manufacturing space. A first-generation college graduate, he holds a B.S.B.A in Finance from the University of Arizona. He set out to further his education by obtaining a master's degree in Strategy and Entrepreneurship through Southern Methodist University's MBA program while simultaneously working full-time. In the Fall of 2022, he took on an additional internship with a private equity firm to further develop his alternative investments acumen. Liam has served as an active volunteer in the Dallas community through various foundations such as United Way Meals on Wheels, Operation Kindness Animal Shelter, and Highlands of Dallas Senior Living. He currently serves as Director of Outreach for SMU's golf club and is an active member in the Finance and Real Estate clubs.
Rootz – Pamela Nunez, Jenny Mueninghoff, and Shaheen Manohar
Rootz is a hemp-based insulation company with a locally sourced, sustainable and well-building qualified product, Greenspace™. Rootz will purchase industrial hemp grown by farmers and related biomass in Texas via local processers to produce blown-in insulation that will compete with both traditional, volatile organic compound (VOC) insulation and more eco-friendly options currently on the market.
---
Pamela Nunez works for American Airlines on the Corporate Programs & Strategy team within Revenue Management. She is a recent MBA graduate from SMU Cox School of Business, who is excited to explore new entrepreneurial grounds. She has 10 years of experience holding roles in budget management & revenue leakage prevention. Pamela is from the Dominican Republic; Island girl at heart, spirited and driven. She has made Dallas home for the last 6 years after moving from Miami, FL nevertheless, she visits home often to enjoy some beach time!
Jenny Mueninghoff works at Keurig Dr Pepper as the Channel Strategy Manager for Large Format National accounts covering Target, Kroger, ABSCO, and Grocery West. Jenny has over 10+ years of experience in the wine industry where she held roles in sales and distributor management overseeing go-to-market strategies. Jenny is a graduate of the University of Florida and just recently earned her MBA from the SMU Cox School of Business. Jenny lives in Dallas with her husband, children (Owen and Jakob) and fur babies (Fitzhugh, Winnie and Buster).
Shaheen Manohar is a passionate performance-driven professional with 20+ years of experience in e-commerce, direct-to-consumer (DTC), and brick and mortar, across multiple business lines. She blends product knowledge, experience, diversity of thought, and strategic insights to develop and execute initiatives that deliver a long-term impact for the company and consumers. Shaheen is a recent EMBA graduate from Southern Methodist University with a drive for entrepreneurship. During her free time, she chairs The World Fair at MHE and is a team manager for her daughters academy soccer team.